About Us
Exceptional Technology. Extraordinary Care.
We're Here For You
Rather than trying to appeal to the masses, we prefer to develop long-term, one-on-one relationships.  We provide personal care to each of our patients, stressing prevention, and help them to avoid problems before they occur. That's why our patients return to us regularly.
At our practice we are dedicated to providing the highest standard of care available for people with hearing loss. Once we evaluate your hearing with state of the art equipment and techniques we can recommend the best treatment option for your particular needs.
Choosing the right audiologist is the most important decision you will make in your journey towards better hearing.
This is because hearing instruments cannot be prescribed like eye glasses and the proper selection, fitting, and instructional counseling is critical to your success.
At our practice you can rest assured that all of your questions will be answered, and that if you need hearing aids you will be completely involved in the process of selecting the products that fit your needs and lifestyle.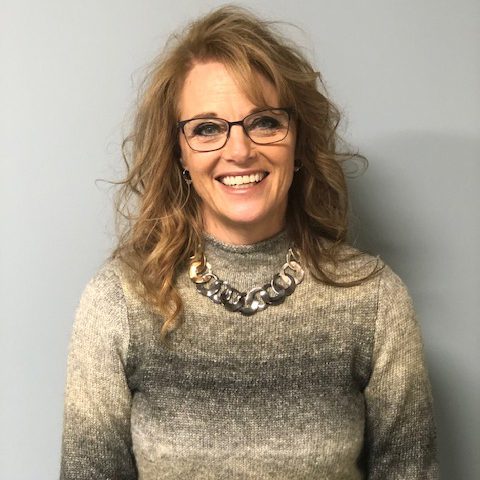 Dr. Denise Testa, CCC/A, FAAA, ADA
Owner & Clinical Audiologist
Denise Testa, Au.D. has been providing hearing healthcare for over 25 years in North Canton, Ohio. She received her Bachelor of Science degree and Master of Arts degree from the University of Akron and her Doctorate of Audiology degree from Salus University. She has supervised many students over the years from the University of Akron and Kent State University's Audiology Consortium Doctoral program. She is a fellow of the American Academy of Audiology, the Academy of Doctors of Audiology and the American Speech Language and Hearing Association.
Dr. Testa's favorite aspect of audiology is the ability to work with new patients each day and having the opportunity to make a difference in their world. She specializes in adult testing, rehabilitation counseling and hearing aid fittings. Every day is a unique challenge, and a place to learn something new. She loves that she can impact a patient's life and their families too with better hearing through treatment and counseling.
She loves spending time with her husband Michael and their social network of friends. She is also a very proud mother of her two children who have grown up too fast. In her spare time, she loves going to the gym, reading, playing cards and traveling.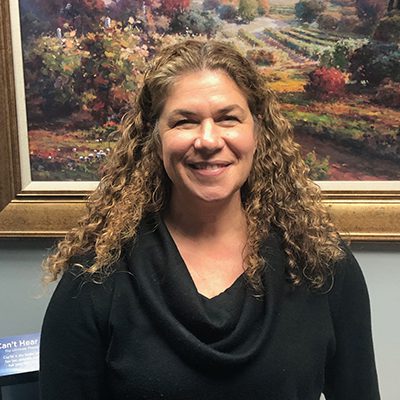 Amy Yoder, MA, CCC/A, FAAA
Clinical Audiologist
Amy has a passion for helping her patients improve their quality of life with better hearing and speech understanding. She takes the time to know each patient in order to best equip them with the proper amplification to meet their listening needs.
She received her Bachelor of Arts degree in Communicative Disorders from Bowling Green University and then continued her education to receive her Master of Arts degree in Audiology at Kent State University in 1999. She is a member of the Ohio Board of Speech Language and Hearing, the American Academy of Audiology and the American Speech and Hearing Association.
Amy lives in Hartville with her husband. She enjoys spending time with her family which includes 5 children and she loves cheering them on at various sporting events and she also finds time to work on her mini farm at home.
Our Staff
We pride ourselves on staying on the cutting edge of hearing healthcare and great patient communication. Our staff is motivated to achieve the best results for our patients in a calming and comfortable setting.
Michelle Paul
Practice Manager
Michelle has worked as an Audiology Assistant with Dr. Testa in North Canton, Ohio for 15 years. She brings a vast knowledge of insurance rules and regulations as well as 3rd party reimbursement to the practice. She is the voice of the practice and will be able to answer all questions when calling the office whether it is regarding scheduling appointments, insurance coverage, billing issues and hearing aids/accessories and it will be done with her kind spirit and personality.
She has been a lifelong resident in Canton, Ohio and enjoys spending time with her husband of 30 years, her 3 children and 3 grandchildren. Michelle also loves to play cards or any other board games but the most joy she finds in life is in spoiling her grandchildren.
Join Us
Our Office
Welcome to Hear the Possibilities.  Dr. Denise Testa is committed to providing individuals and families with comprehensive, personalized hearing care. The mission of Hear the Possibilities is to provide you with a different experience in hearing care. Patients who come to our office are often pleasantly surprised by the supportive, positive, comfortable, and relaxing atmosphere in our office.
Better Hearing Starts Here
Your Journey to Better Hearing
Starts with your very first visit to our office.  Our mission is to improve the health of those we serve with a commitment to excellence in all that we do. Our goal is to offer quality care and services that set community standards, exceed patients' expectations and are provided in a caring, convenient, cost-effective and accessible manner.
Get In Touch
We'd love to set up a consultation for you or answer any questions you may have.
Kent Stark South
Professional Building
6231 Frank Ave. NW
North Canton, OH 44720
Hours
8:30am - 5:00pm M-TH
8:30am - 12:00pm F